It was in October of 1999 that Roy Gailey and Rino LeBel realized the need for quality Low Voltage Contractors in the Daytona Beach area. Their vision was soon turned into a reality, and the doors of Lumina Group, Inc. were opened.
Since that day, Lumina Group, Inc. has strived to become a leader in the industry. Many long hours of training began to ensure that our expertise could compete in a world of advanced technology.
The Owners of Lumina Group, Inc. has a Vast Knowledge and experience in the electrical field, which give us a major advantage. We are familiar with N.E.C. codes, A.H.C.A. codes, grounding codes, firewall penetrations, and installing conduit. We have state of the art testing equipment for network cable and fiber optic cable.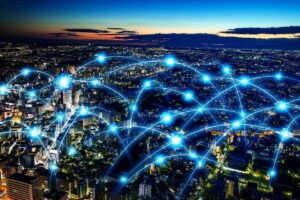 Lumina Group, Inc. has made great efforts to provide a "One stop shop" for the convenience of our customers. Every attempt is made to respond to our customers within hours for the prompt service they need and deserve.
With over 20 years of business in the Daytona Beach area, we offer our customers cost effective solutions for today's technology in an ever-changing world. From residential to commercial projects, from structured cabling to home theater systems. Use our wealth of knowledge for all your low voltage needs.
Here at Lumina Group, Inc. is where service is the difference.
Lumina Group, Inc. operates under a State of Florida Electrical Contractors License EC-13009197
Are you looking for Lumina Group? Please visit Lumina Group here.