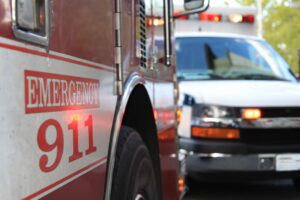 Emergency DAS
Lumina Group, Inc. is a certified installer of Surecall Emergency DAS systems.
Federal regulations requires larger new and existing buildings to have an Emergency DAS system installed for the safety of first responders.
This system ensures radios continue to work during an emergency situation for an example such as a fire when the responders are in the building.
We will work with your local AHJ to make sure your building is within the requirements for your area. Each AHJ has different requirements

.
Each system is designed for your building. Emergency DAS systems are not one size fits all. Let our team of experts design your system.
A Yagi donor antenna will be used to reach the radio tower and send it through the building.
Indoor antennas will be placed around the building to maximize the spread of the signal. The antenna types are a low profile ceiling mount dome for a 360 degree spread and a panel antenna for a longer hallways for garage bay/ warehouse aisles scenario.