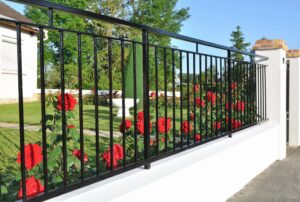 Here at Lumina Group, Inc. we understand that you may need to restrict access to your property for a variety of reasons and can offer you multiple solutions. We install all the necessary cabling and equipment for both residential and commercial grade Gate Entry Solutions. We strive to offer our customers cost effective solutions to restrict access for the protection of both your guests and your property.
We offer our customers Lift master gate operator systems that will suite your individual needs.
The types of operators are for rolling gates with a localized motor or for an arm varying in length, the arm comes with or without LED's to show if access has been granted or not.
All gates come with safety loops to ensure no damage will occur to vehicle under correct normal conditions.
Our chop arm gate operators range from residential styles to commercial operators that open hundreds of times a day.