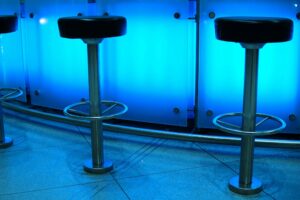 LED Accent Lighting
Accent lighting can be used in multiple ways to make your home or business really stand apart from your neighbors.
The accent lighting can be controlled from a remote or any smart device.
Place a strip of LEDs around the soffit of your home to cut down on the time required installing lights during holidays.
Make your hallways and theater rooms really pop with LED lighting around your baseboards.
With the use of multiple controllers you can have each section of LED lighting controlled independently.
The LED lighting strips are weather resistant making them great for docks or boats.