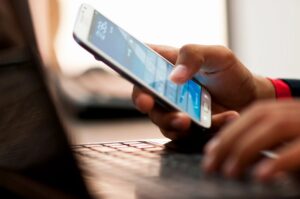 Cellular DAS
Lumina Group, Inc. is a certified level 2 installer of the Surecall Cellular DAS systems.
The Surecall cellular DAS system is a modular system making it ideal for small offices or business environments, but can be scaled up for larger installs.
The cellular DAS takes the existing signal strength from outside and sends it through the building removing the loss from E-glass and other building materials.
An Omni Directional donor antenna will be used to collect the existing signal strength from multiple carriers to have it sent through the system.
A Yagi donor antenna will be used if there is poor outdoor signal to reach far away cell towers and send it through the building.
Indoor antennas will be placed around the building to maximize the spread of the signal. The antenna types are a low profile ceiling mount dome for a 360 degree spread and a panel antenna for longer hallways or for garage bay/ warehouse aisles scenario.
Each Surecall Cellular DAS booster is FCC compliant.